Tuesday, October 14, 2014
STOP 17 HOME SWEET HOME HILLSBOROUGH COUNTY FLORIDA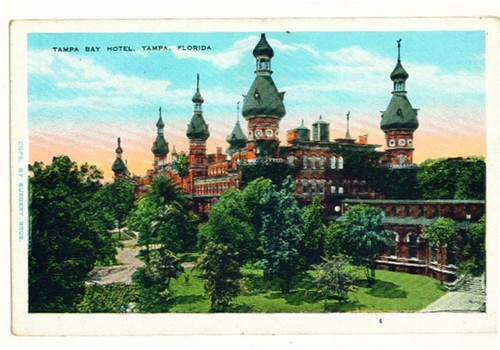 OK... Fellow Postcard Travelers...
We're back on our internet journey to all the counties in the United States.
We are making stop 15 in Hillsborough County Florida!
Feels great to be on the postcard road again...except that I was already here in my beloved home.
Formed from Alachua and Monroe Counties.
Hernando de Soto led expeditions in this area looking for gold. Natives repulsed Spanish attempts to inhabit.
In 2010 it was the fourth most populous county in Florida.
Tampa is the 7th largest port in the nation. In the 1880s there were sudden turns in its economy for the better when phosphate was discovered and is still a major export.
The county was named for Wills Hill, the Earl of Hillsborough and British Secretary of State for the counties from 1768-1772.
Hillsborough County was originally much larger and included 8 other present day counties.
It is the 32nd most populous county in the United States.
Henry B. Plant's railroad in 1882 connected this area to the nation's railroad system. Then there were more goods coming in and going out. Tourism increased.
Ybor cigars have an interesting history here.
In the early 20th century cigar making and agriculture dominated the economy.
In 2011 the largest crop by value was strawberries- over 388 million dollars. You can't beat one of the strawberry treats sitting out at a place like Goodson Farms in the winter in mild temperatures on a sunny day.
Hillsborough has the eighth largest school district in the U.S.
The Civil War Reconstruction period was hard on the Tampa area.
There was snow here a couple of times like in the Great Blizzard of 1889.
MacDill Air Force Base is here and is a major employer.
Egmont State Park can only be reached by boat or ferry.
So are the Alafia State Parks.
Lithia Springs in the largest natural spring in Florida.
George Steinbrenner and Hulk Hogan are known for being here.
The postcard above is listed by Ebay's seller "Caseys" . It shows one of my favorite personal sights I enjoy when going through Tampa. Check it out here: